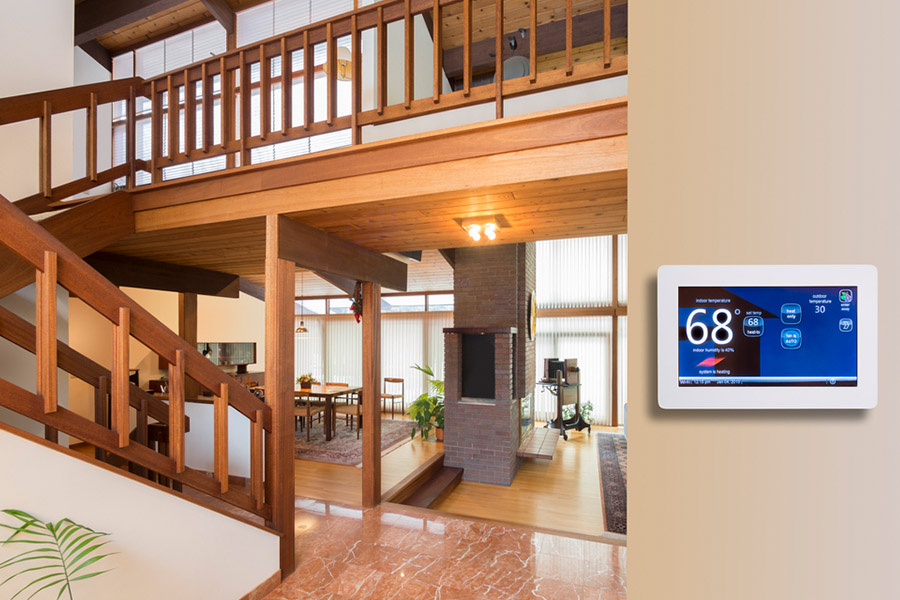 Does It Make Sense To Install A Smart Thermostat In Hoover?
Today's smart thermostats have advanced far beyond the simple dial or switch for regulating your temperature settings. If you would like to install a smart thermostat in Hoover, you're going to gain much more comfort with far less hassle. Featuring Wi-Fi, sensors for multiple rooms, and integration into your home automation network, these revolutionary instruments will reduce utility bills and enhance your property's comfort and security.
What Is A Smart Thermostat In Hoover?
Following installation, your new smart thermostat will run in a similar manner as your previous model in regards to basic usability. The look may be sleeker, but you can still view the present temperature reading. You can still increase or decrease your temperature settings right from the component, and a smart thermostat continues to allow you to switch between heat, cool, and fan.
However, when you install a smart thermostat in Hoover, you'll get a whole host of advanced features. This is due to the fact that the device is wirelessly linked into another network within your home, like an AI assistant or your comprehensive home security. Through the use of a central interface or mobile app, you are able to program your smart thermostat to adjust the temperature by itself at specified times or to respond to input from another device. In the end you have a home with enhanced comfort and energy efficiency.
Reasons To Install A Smart Thermostat in Hoover
There are a range of reasons to upgrade your traditional thermostat to a smart thermostat:
● Simple management via a mobile app. You can direct the thermostat remotely via a cell phone app like the easy-to-use option from ADT. Does it feel stuffy when you're trying to sleep? Just grab your smartphone and lower the temperature from your bed. You might even monitor your property's temperature readings while on summer break, and tweak the temp to save energy when no one's at home.
● Take advantage of scheduling. Your smart thermostat gives you the ability to use a schedule for your home's comfort. Program multiple temperature changes to best fit your lifestyle. Lower the temperature when it's time to go to bed, then bring it back up about an hour before you arise. You can even design specific scenes based on "events" -- such as a scene for when you're hosting a party or one for when you use the fireplace.
● Reduce energy consumption through home automation. An incredible advantage of using smart thermostats is that they can reduce utility costs. You are able to easily alter comfort levels as needed due to seasonal changes, weather events, or your normal daily routine. There's no need to throw money away heating a vacant residence. And when you set schedules, your smart device adjusts itself. A range of utility services also provide incentives and rebates under specified circumstances.
● Utilize voice activation to direct your home. If you choose to install a smart thermostat in Hoover, you can also configure it to work with an Amazon Alexa or Google Home speaker. This allows you to manipulate the settings without even using your hands.
● Link your thermostat to various home automation devices. In the event your smart thermostat is incorporated within a comprehensive home security system, you have the chance to join all your devices together. This could help keep your home safe when disaster strikes. To illustrate, you can program your thermostat to turn on the ventilation fan when your fire alarms sense excess heat.
Get A Smart Thermostat In Hoover Today
If your old thermostat doesn't meet your home comfort requirements, you should think about switching to an innovative smart model. They're streamlined, simple to operate, and offer substantial financial savings over time. It's also best when you connect it with an advanced home security system. Contact us today at (205) 203-0764 or send in the form on this page to order your smart thermostat.
Areas Served Around Hoover By Secure24 Your Local ADT Authorized Dealer