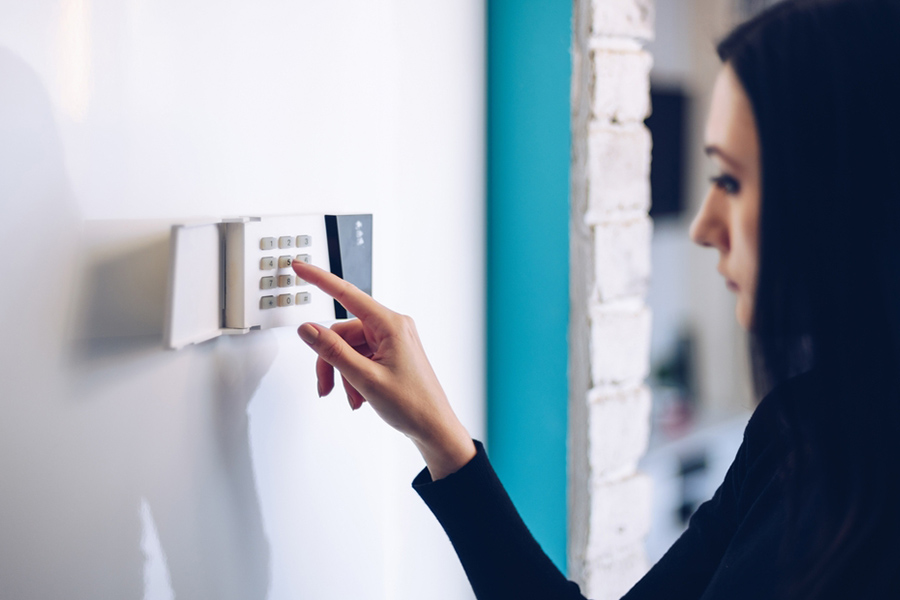 How To Reset Your Security System In Hoover
An important advantage of having your security system installed by professionals is that you seldom need to concern yourself with it. With that being said, there may be times when you need to reset your alarms in Hoover. If you're utilizing a smart command panel, a reset normally requires just a couple taps of the touchscreen following common events like false alarms and battery changes.
Consult Your Instruction Manual Before Attempting An Alarm Reset
A word to the wise before you try to reset your Hoover home security system, check your owner's manual prior to proceeding. You wouldn't want to undermine your system as a result of touching the wrong button. Also, control panels could change if you moved from a number pad to a fully digital system. And if you're struggling to reset your system, don't worry as you can always call the experts.
Resetting Your Hoover Home Security System Due To A False Alarm
Usually, a false alarm takes place because of a sensor that was tripped by accident. You can engage the ADT Command touchscreen or open your ADT security app and touch the shield icon and enter your security code to switch off the alarms for these instances. You may receive notification from your security monitoring team, but simply inform them that it was a false alarm.
How To Reset Your Alarm Following A Power Outage In Hoover
When you lose power because of a storm or other event, you could start to hear a beeping sound from your alarm's central interface. This lets you know that the alarm is being powered by the secondary power source. To reset your unit and halt the constant chirping, you must deactivate and reactivate your system.
However, if you lose power for an extended time, you might need a full reset of your home's security. Heed the directions in the instruction manual -- normally by submitting your code and hitting the designated button two times -- and you should be back to normal. You might continue to notice chirps from the backup power, as it's possible it won't stop until your battery is fully charged. Contact your home security specialists if you are still having difficulties with your ADT system at least 20 hours after power is restored.
When You Need To Reset Your Home Security System After Changing A Battery
On occasion you need to replace a battery within one of your home security components. In order to accomplish this, you should change your home's defense to Test Mode so you prevent setting off a false alarm. When the battery is replaced, change the system out of Test Mode and restore your usual settings. If the control panel is unable to recognize the piece of equipment or the battery light is still on, you may need a total reset of the system.
Resetting Your Hoover Security System After Adding Or Deleting A User
Removing or adding people can be accomplished on your ADT Command interface and your ADT mobile app. You should never have to perform a reset of your alarm following the addition or deletion of a user or code. With that being said, if you find yourself moving to a new house with an existing ADT system, you'll want to call your security specialists at (205) 203-0764 to set up a new plan. The installer will come out and switch out components, set up more devices (if needed), and perform a full reset.
A Well-Designed Security System Can Be Yours Today
Figuring out how to reset a home security system in Hoover will likely be frustrating if it fails to include clear instructions and features. If you would like to get your intuitive home security system, call (205) 203-0764 or complete the form below. Our specialists are happy to help customize the ideal security system for your residence.
Areas Served Around Hoover By Secure24 Your Local ADT Authorized Dealer