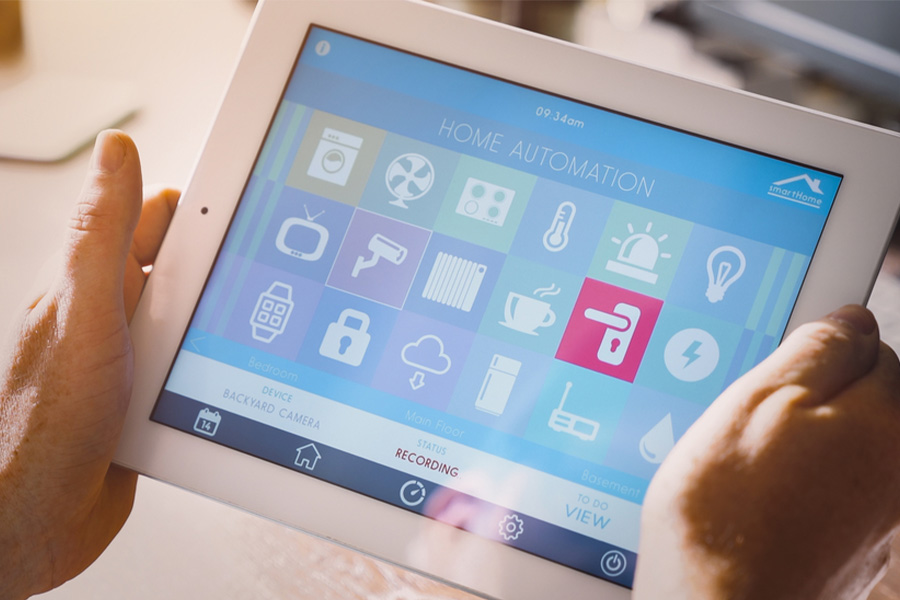 Hoover Home Automation 101
Are you looking to get another level of control and convenience in your daily routine? Are you familiar with automated homes and want to learn how to equip your house? This guide -- Hoover's Home Automation 101 -- is designed to illustrate how you might take advantage of innovative, connected equipment to make your life less of a challenge and more energy-conscious.
You can bring automation to home security with certainty, and let your home's lighting, locks, comfort levels, and additional equipment serve your needs.
What Is Home Automation In Hoover?
If you already own or have plans to acquire a home, chances are you've asked the following question: What is home automation in Hoover? Essentially, a home automation system keeps track of and controls various devices within your residence, so you don't have to. You are able to prearrange items such as smart bulbs, locks, and smart thermostats to respond even if you're not on site. In other words, there's no need to hit a switch to turn on a light or touch the dial on the wall to manipulate the temperature.
Automation brings versatility and convenience to your residence
Home automation will take many forms. For instance, you may fix your different elements to respond per a schedule that you create through your home's smart hub or smartphone app. Or arrange your devices to function in unison to create the ultimate ambience for watching a movie or for nighttime. Or have different devices interact with one another to help ensure your home is safe and secure for every circumstance. You also can command your integrated systems with spoken words if you connect to an Alexa or Google speaker.
Of course, you must choose a fully featured automation package to enjoy the latest in remote management, scene creation, and scheduling. Numerous people are most successful linking home automation devices to a security system. Most security systems are equipped to control cameras and alarms via a smart hub or cell phone security app. Adding in your automated lights, locks, and thermostat lets you administer everything from one place. In addition, utilizing your property's security for your home's automated equipment has the added benefit of you only needing to learn a single app for all of your connected systems.
Consider These Smart Home Ideas For Hoover
You will find many helpful smart home ideas for your Hoover home. Select from these choices to experience another level of convenience and control you might not have thought was possible:


Smart thermostats: You no longer have to adjust your home's thermostat manually. Alternatively, fix your smart thermostat to respond to your preferences. To illustrate, automatically reduce the heat or A/C when you're not home. Then you can have your system go up to a more comfortable temperature an hour or so before you return. In addition, you can access your cell phone app to check on the temperature from any location and modify it to your satisfaction.
The Many Benefits Of Smart Home Automation In Hoover
Chances are, most homeowners in Hoover could benefit from a bit more convenience, peace of mind, and money savings in their lifestyles. Fortunately, home automation provides more than just a fun method to switch on your home's lighting from your smartphone. Learn how automation yields actual perks to your daily life.


Security: Home automation has clear and valuable safety benefits. Make your property seem inhabited if you're on vacation with scheduled lights and visually inspect visitors with an automated doorbell camera. Receive alerts and have your house light up when a video camera or your alarm system is set off. Smart door locks, exterior and interior video cameras, and devices like fire and CO detectors all provide an enhanced measure of security for your property.



Reduce your stress: When using the scheduling feature, you won't have to worry about switching off your lights or locking the doors, as your system will do it for you. Check on your various implements when you're gone, and direct practically every feature of your system from any location. Design scenes like nighttime that adjust everything in just the right way to get the ideal illumination and temperature levels. Or tell Alexa the way you wish to have your interior and watch your home respond in an instant.



Reduce energy bills: One of the greatest aspects of smart home automation is that it can allow you to save money. When it comes down to it, there might be some folks in your residence who don't remember to do basic chores like flip off lights. By putting your property's illumination on a schedule, you can stop consuming electricity at all hours. Lower energy bills by modifying your comfort levels for when you're gone. Did you neglect to reduce the A/C when you left for a trip? No problem, as you now have the ability to adjust it right from your hotel room.
Want More Than Home Automation 101 In Hoover?
If you're wondering, "how was it possible for me to exist without home automation before," it may be time to consult with your security security specialists. We can answer all your questions -- from smart locks to security cameras -- and tailor the perfect system for you. Simply call (205) 203-0764 or submit the form on this page.
Areas Served Around Hoover By Secure24 Your Local ADT Authorized Dealer